Best And High-quality Cameras For YouTube Vlogging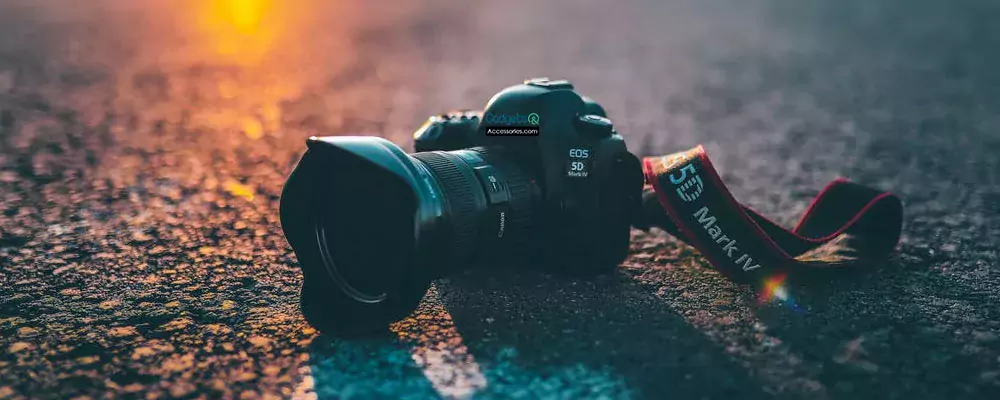 Hello YouTube Vloggers, Welcome to my article! Yes, I just copied the vlogger's way of greeting. If we look around, we'll see how every other person is either running a YouTube channel or planning to start one. To select the best and high-quality cameras for YouTube Vlogging, you must be well aware of your content. If you are a Travel Vlogger, you'd need a camera that will cover all the aspects of your location. If you are a Solo Vlogger, then you would need a camera that'll be easy to carry. Your camera type depends upon the type of vlogger you are.
What's a YouTube channel with no reach? Being YouTubers, we all want more and more likes, comments, subscribers, and whatnot. If you're a creative artist, then don't start posting unless you have a High-Quality Camera. Why is that necessary? Because no one wants to entertain themselves with low-quality video.
I have researched in detail to discover the best high-quality cameras for YouTube Vlogging. The Job for you has been done now; all you need to do is to go through the list and get yourself the camera that fits you.
Let's get started with our best founds.

The Panasonic Lumix DC-S5 is a hybrid camera. Who wouldn't need a camera that provides you with self-adjusting focus? The Panasonic Lumix DC-S5 serves you with highly improved autofocus permitting you to shoot your vlog with prominent focus.
A standard resolution for videos is said to be 4K. Panasonic, with its 96 MP High resolution, will make your vlog extraordinary, making viewers aware of your creative artistic outlook.
In addition, it has an external mic making it an influential camera among Vloggers and can be connected to your devices. Panasonic Lumix DC-S5 has made Vlogging job easier.
| | |
| --- | --- |
| Pros | Cons |
| Five-Axis in-body stabilization | Battery Life is limited to 400+ numbers of shots |
| Dirt and splash resistant | Battery is rechargeable |
| Live view composite mode | |

I just mentioned the standard resolution above, i.e., 4k. The GoPro Hero 9 black entertains Vloggers with 5K videos. The battery is more lasting than the earlier version of Hero Black. It's a small-sized camera easily handled with a single hand if you're an experienced vlogger.
It facilitates you with a timer. The GoPro hero 9 black possesses front face camera helping you to shoot your videos in a selfie manner. The GoPro app offers you editing by joining your videos together. The camera can be linked with Bluetooth devices too. This small-sized camera sets vloggers free from the stress of carrying bags.
| | |
| --- | --- |
| Pros | Cons |
| Excellent image stabilization | Expensive |
| 5K videos | Battery is rechargeable |
| Water restraint | |

Being a blogger, you must be looking for a camera you can have a firm grip on. The camera is purposefully developed for Vlog. It provides a comfortable grip to its users. Sony ZV-1 features a 20.1-megapixel, 1-inch sensor, and a 2.7x optical zoom support.
Son Zv-1 lets you connect your camera to your devices. You can connect your camera with your laptop or mobile and use it for live streaming or however you want.
You don't have to be extra cautious on your looks with Sony Zv-1 as it facilitates soft skin mode. The process of starting a vlog is simple. The recording button on top helps you to start vlogging, and the red light assures you of the recording.
Moreover, it has a mic providing you with better audio quality. The LCD can be rotated here and helping vloggers with better effect. The rear LCD display can be flipped outwards and turned 180 degrees from the side
| | |
| --- | --- |
| Pros | Cons |
| Quick accurate zooming | It has a fixed lens |
| External and Internal Mic | |
| Flexible Screen | |

If you're looking for a pint-sized camera. A camera which can be held in your hand easily. DJI pocket 2 is the camera for you. This camera can be turned on on a dime, letting it shoot instantly without keeping you waiting for switching on. The image quality is assured with 4k video; DJI Pocket 2 captures it all in detail for you.
DJI Pocket 2 is a tiny camera that lets you single-handedly record memorable moments. When your journey begins or something suddenly catches your eye, Pocket 2 is ready to capture it all.
DJI Pocket 2 facilitates with autofocus feature saving you from working extra hard on the setting frame for desired subjects. Get facilitated with a great range of wide patterns and editing tools.
| | |
| --- | --- |
| Pros | Cons |
| Pocket size | Tiny touchpad |
| Scheduled shoot | |
| Outstanding audio | |

Last but not least found as your best high-quality vlogging camera is Fujifilm X-S10. It offers touch control permitting you to operate the camera like your smartphones. Fuji film x-s10 predominate both photography and videography.
Fujifilm X-S10 is a sleek and versatile mirrorless camera well-suited for walkaround use. The X-S10 camera is targeted toward both beginning and experienced users. The XS10 is also equipped with a crystal clear 2.36m-Dot OLED EVF that has a 0.62x magnification for clear eye-level viewing.
Furthermore, Fujifilm x-s10 provides the user with a stronghold making it easy for handheld use. The five-axis in-body stabilization ensures quality images to vloggers. Fujifilm x-s10 makes the job easier for beginner vloggers and quicker for expert ones.
| | |
| --- | --- |
| Pros | Cons |
| Resolution up to 4K | Limited Battery Life |
| Strong grip | |
| Advanced and Quick Auto Focus | |
Nowadays, everyone is trying their luck in Vlogging; however, in order to create a perfect shot, you need to have the best quality cameras. Due to the wide variety of options, it is hard to choose the best among all, not only for beginners but also for professionals.
Luckily, you have got your hands in this article, read it through and share it with others and check out the best five high-quality cameras for YouTube Vlogging.