Best Smart Plugs That Can Power Your Electronics Remotely
Simply plug and play, or sync up the outlets to suit your needs.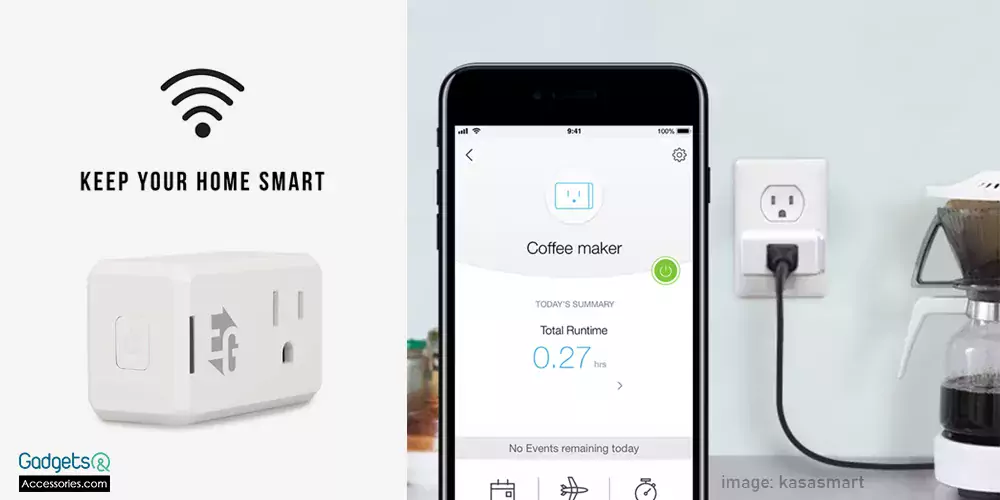 From cities to phones, pens to watches, we are not settling for anything less than "smart," so why wouldn't anyone opt for a smart home? Is this even a thing? APPARENTLY YES, you can have a SMART HOME despite having non-tech appliances by simply aiding yourself with the best smart plugs that can power your electronics remotely.
Now comes the next question how to get the best smart plug? Chill Out! I've analyzed the internet for the best smart plugs, so here are my top 10 suggestions for you.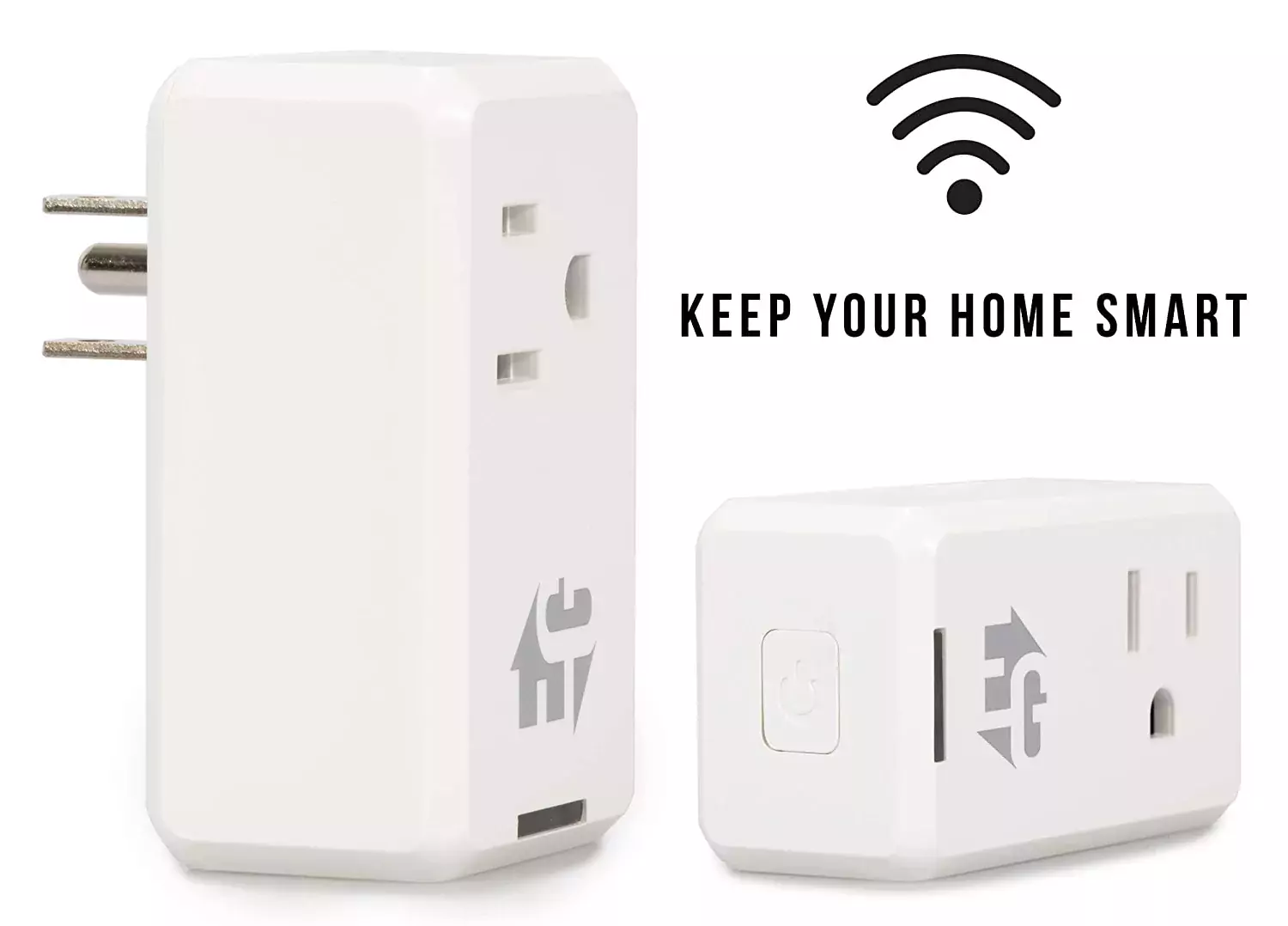 The Gosund Mini smart plug work with Androids and IOS and is compatible with Google Assistant, Alexa even your smartwatches. So to get facilitated with the Mini Smart Plug, you'll have to install the Gosund app, then follow the instructions to connect your plug with your account and boom! You can now link your appliance and control it from anywhere.
You can even create a group of all your appliance and set timers for their power on and off and get yourself stress-free.
| | |
| --- | --- |
| Pros | Cons |
| Voice  control | Only supports 2.4Ghz Wi-Fi |
| Scheduled timer | |
| Track Multiple appliances | |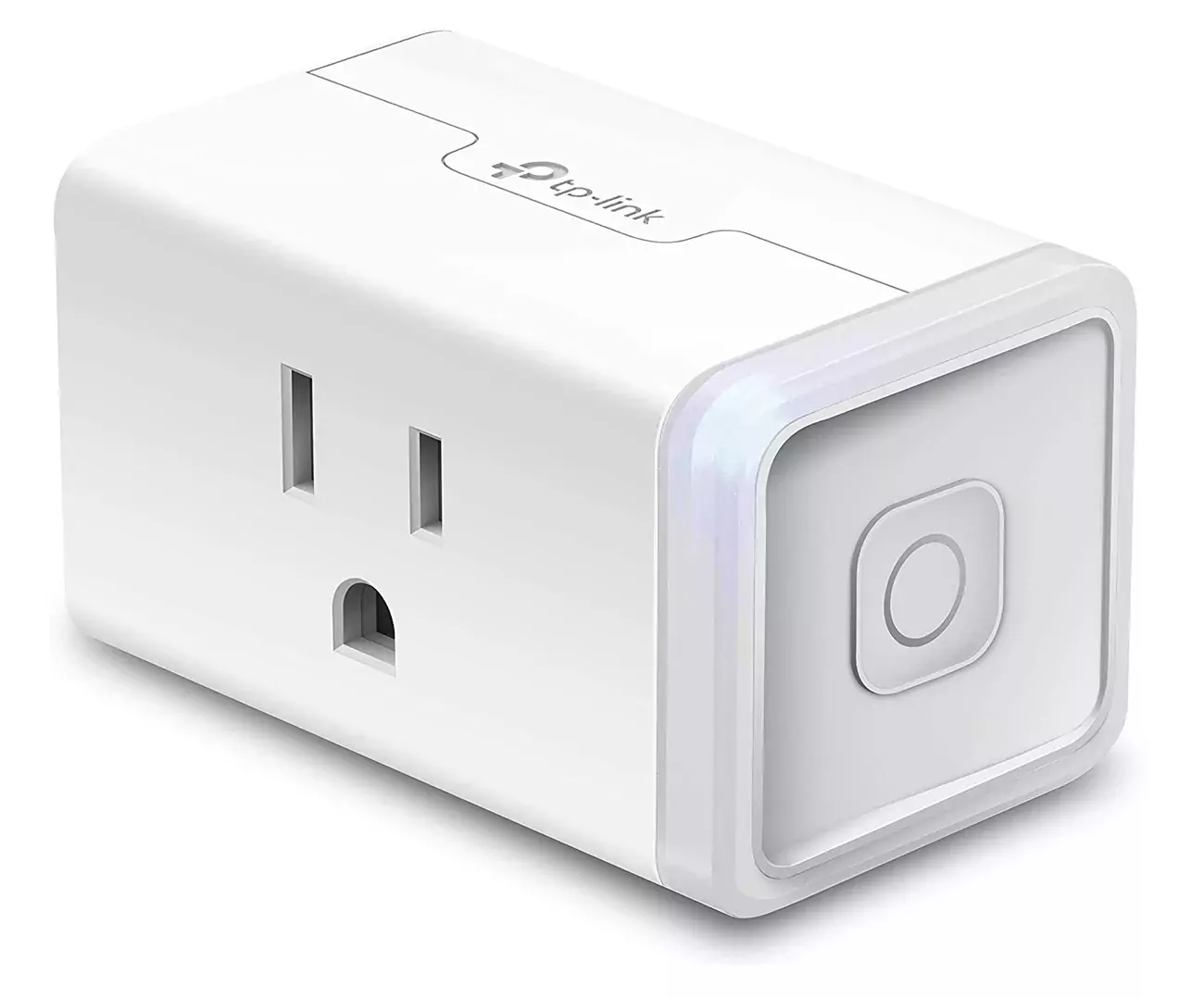 Kasa Smart Wi-Fi Plug Mini helps you control any appliance from anywhere like a coffee maker, your old vintage lamps, your blenders, and whatnot.  The Smart Plug works with a secured 2.4GHz wireless network without the need for a separate hub.
It works with Alexa and Google assistant on being connected to the TP-LINK Kasa app. This smart plug also allows you to create a group of your electronics and guard them all at once with a single tap on your phone without needing any hub.
| | |
| --- | --- |
| Pros | Cons |
| Compact size | limited energy reports |
| No hubs required | |
| Schedules your appliances | |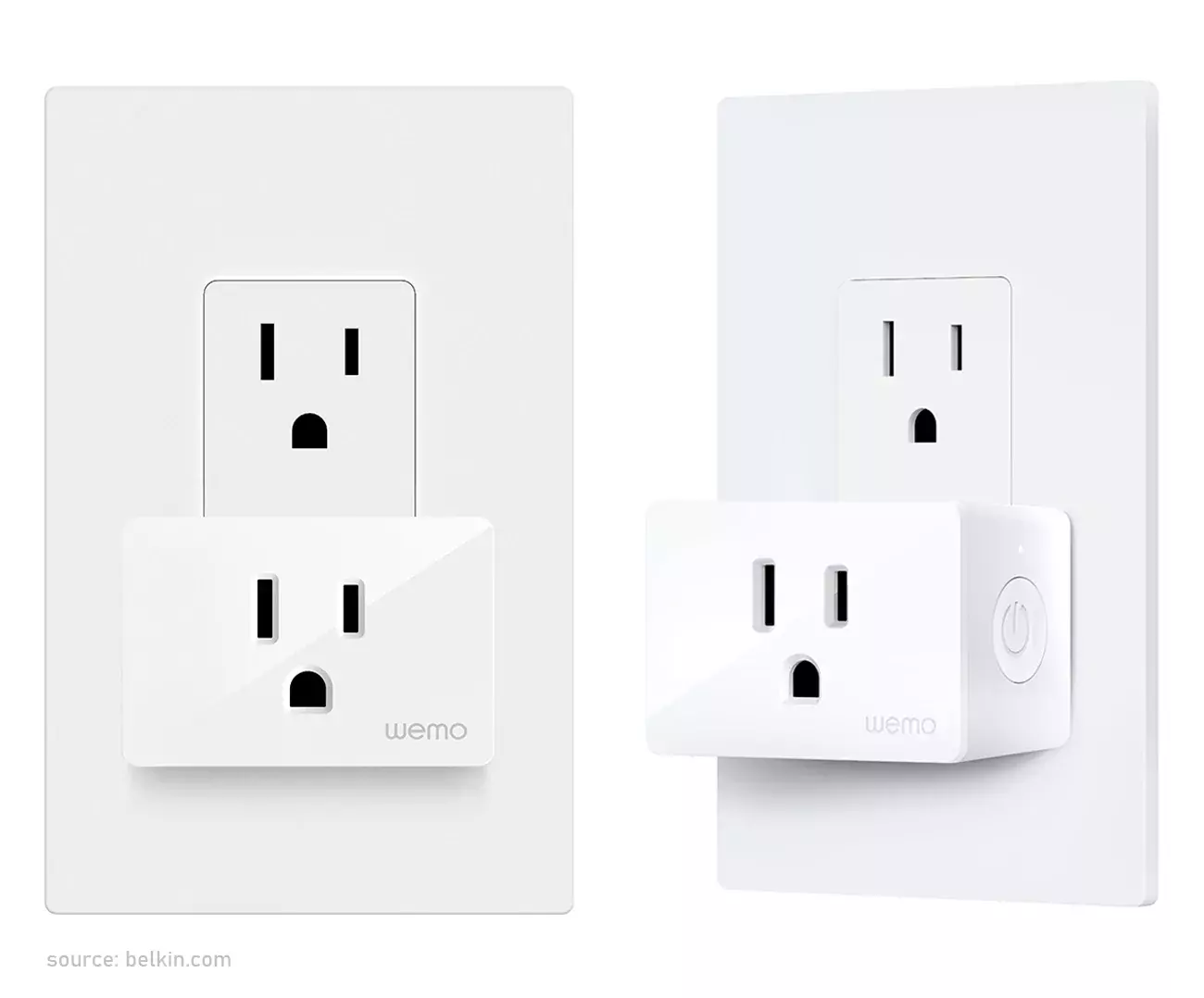 Wemo smart plug lets you control your electronics from your Ipad, Tablets, and Phones from anywhere; all you got to do is to install the WEMO app on your devices. It gives your appliances wireless functions.
The Wemo smart plug not only facilitates remote control but also protects your home; when you're away, you'll only have to switch to away mode, and it will turn off all the desired appliances for you.
| | |
| --- | --- |
| Pros | Cons |
| Voice Control | Not compatible with 5Ghz Wi-Fi |
| Space-saving Design | |
| Simple start-up | |
4

DEWENWILS Remote Control Outlet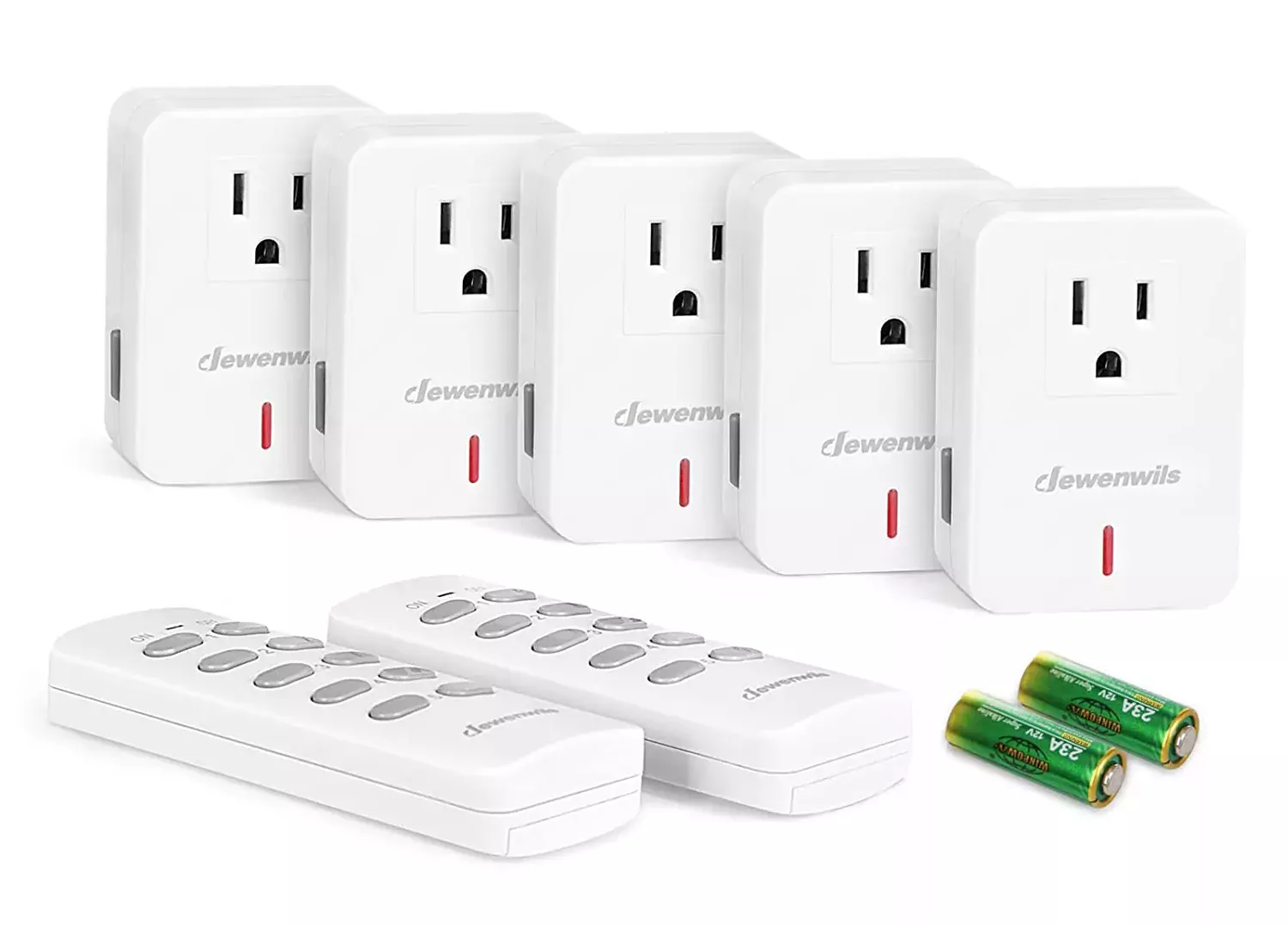 As the name suggests, it's a remote-controlled plug you don't have to set up any program; Dewenwils remote control outlet is a simple plug-and-play device.
It enables you to monitor your hard-to-reach switches; it makes people with back pains, handicapped, Pregnant women independent to make desired changes with the switches. Buyers are happy with the easy setup of this device.
| | |
| --- | --- |
| Pros | Cons |
| 100 FT Range | Cannot be controlled outside your home |
| Compact size | |
| ETL listed | |
5

GE Lighting Cync Outdoor Smart Plug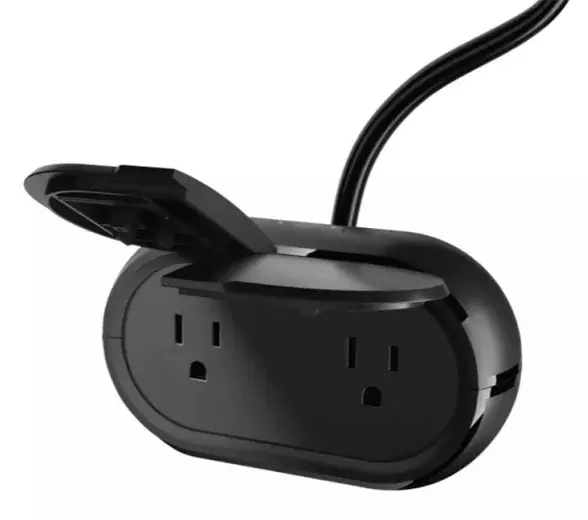 This smart outdoor plug is used for your outdoor appliances. GE Lighting sync outdoor smart plug allows you to control an outlet individually or by grouping them on your smartphones by installing the Sync app.
You can monitor your outdoor lights lying in your bed. This device is compatible with Google Assistant and Alexa, too, allowing the voice control feature.
| | |
| --- | --- |
| Pros | Cons |
| Waterproofing outlet cover | A cord can be very short |
| Allows you to Set schedules | |
| Control away from your home | |
6

BN-LINK Wireless Remote Control Electrical Outlet Switch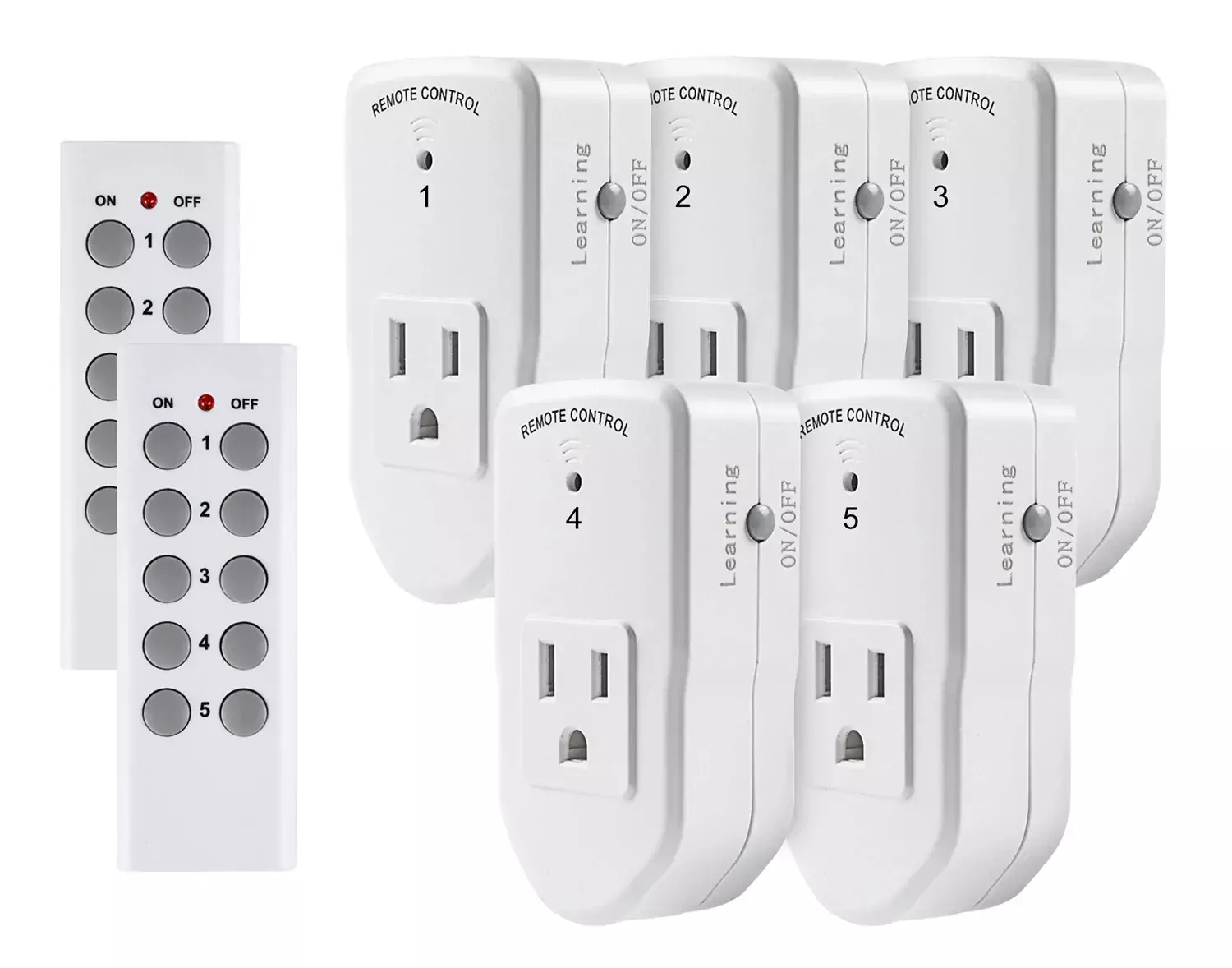 The name itself proposes that this remote-controlled BN-Link wireless electrical outlet switch will help you to be in charge of your everyday electronics with a handy remote from anywhere in your home.
The signals are so strong that you can monitor your switches even behind closed doors and walls. It's a simple plug-in and play device and is very appreciated among its buyers.
| | |
| --- | --- |
| Pros | Cons |
| Saves Energy | Not compatible with 220v |
| Strong signals | |
| Easy Set-up | |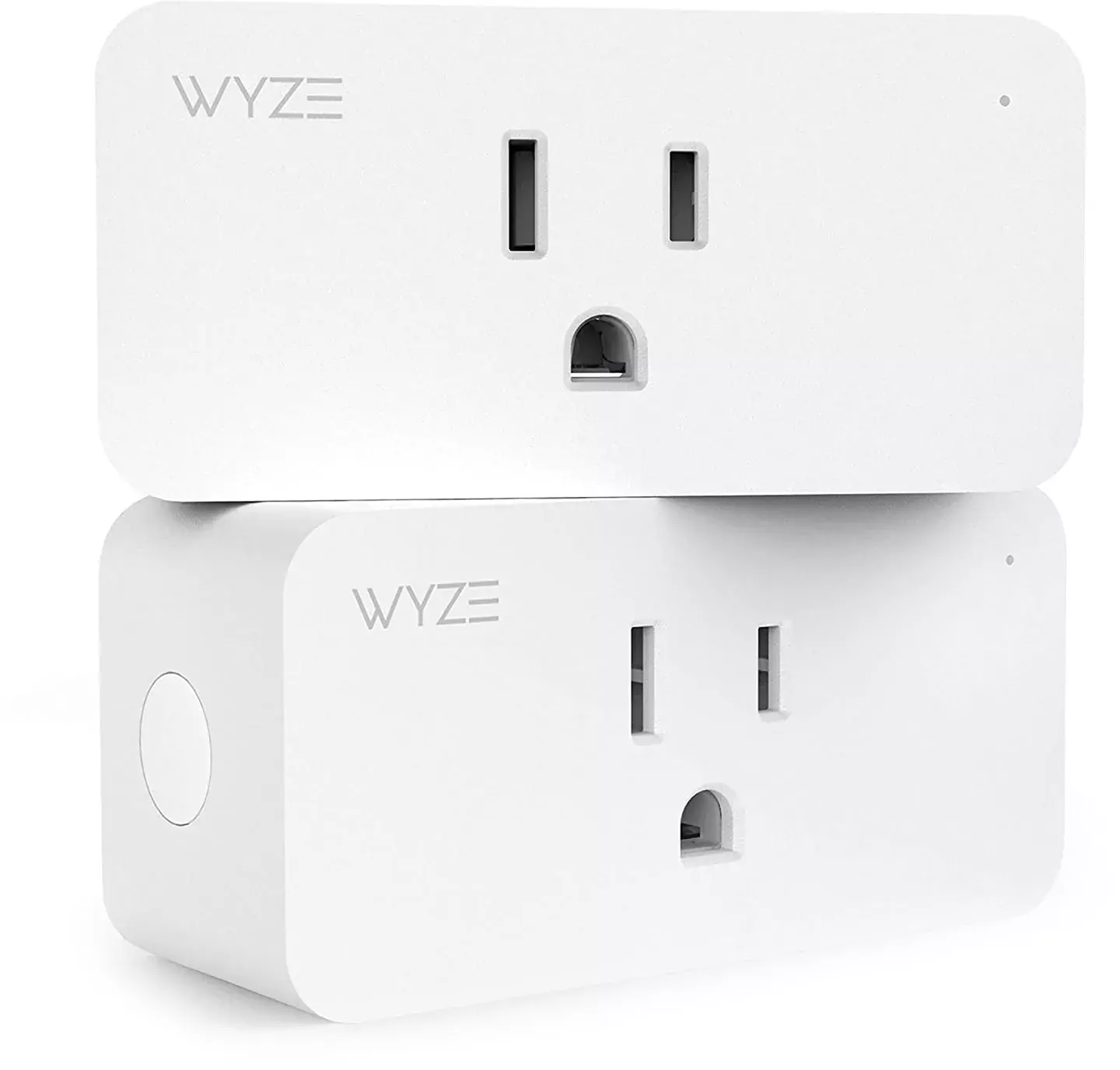 Wyze plug assists you to control your machines, and devices by installing Wyze app on your smarts phone. You can keep a check on your appliances through a single tap or command your electronics through your voice as the Wyze plugs are compatible with Google Assistant, and Alexa also lets you do a grouping of your appliances by making a group of your electronics in the Wyza app.
Aren't they good enough reasons to get yourself this plug? Let me add another one to that, i.e., you can schedule the working of your appliances whenever and however you want them to work.
| | |
| --- | --- |
| Pros | Cons |
| Inexpensive | Doesn't support HomeKit |
| Custom Scheduling | |
| Vacation mode (Will show you're at home even when you're not) | |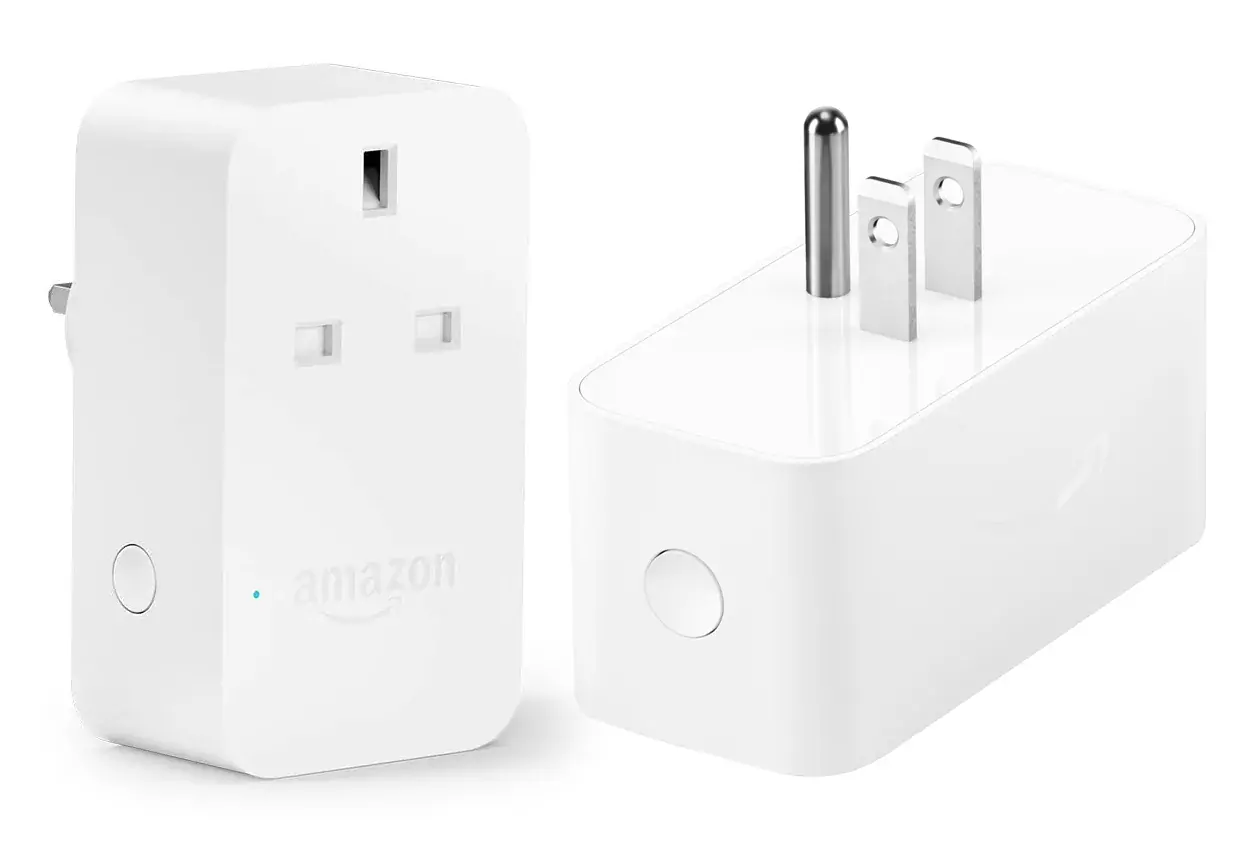 Amazon Smart plug is used for indoor appliances only; it is an exclusive plug compatible with Alexa only with an easy setup asking you to simply plug in and visit the Alexa and start controlling your appliance from anywhere.
It lets you schedule your appliances and allows you to control them remotely when you're away. It set you free from stress about monitoring your appliances when you're away from your Alzheimer's elders or sick family members.
| | |
| --- | --- |
| Pros | Cons |
| Estimates power consumption | Doesn't work with Google assistant |
| No extra app installation required | |
| Can be plugged into many devices | |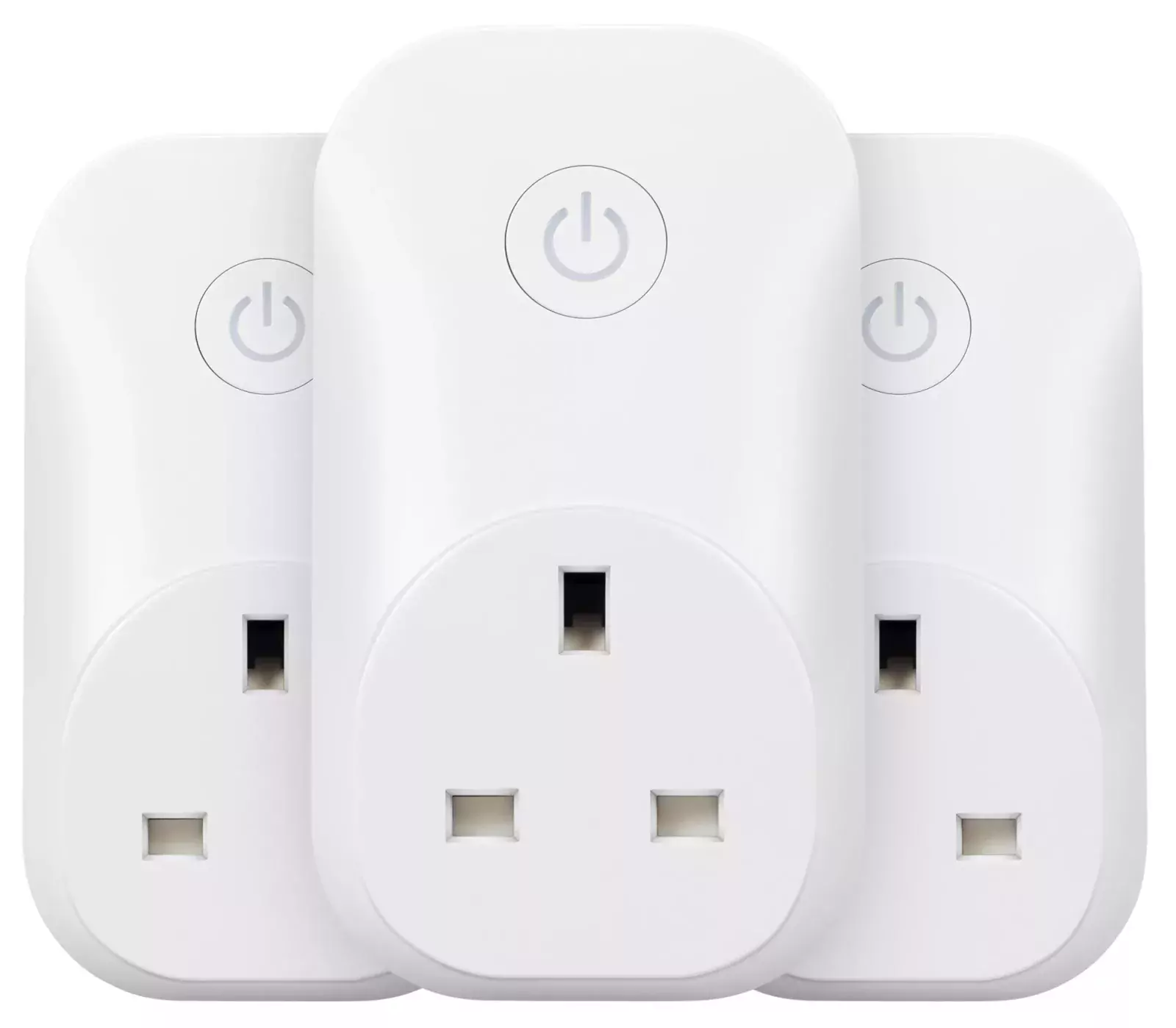 HBN WiFi smart plug mini lets your control your everyday electronics from anywhere by installing the "Tuya smart" or "smart life" app and works with Google Assistant and Alexa.
It has a very easy setup; you simply need to install the app mentioned above, then add your device name and connect your Wi-Fi with a password; after that, you're all set to use. It is perfect for your parents, disabled, or your expecting wife for hard-to-reach plugs.
| | |
| --- | --- |
| Pros | Cons |
| Scheduling your electronics | Only works with 110V |
| Compact Design | |
| Voice Control | |
10

TP-Link Tapo Smart Plug Mini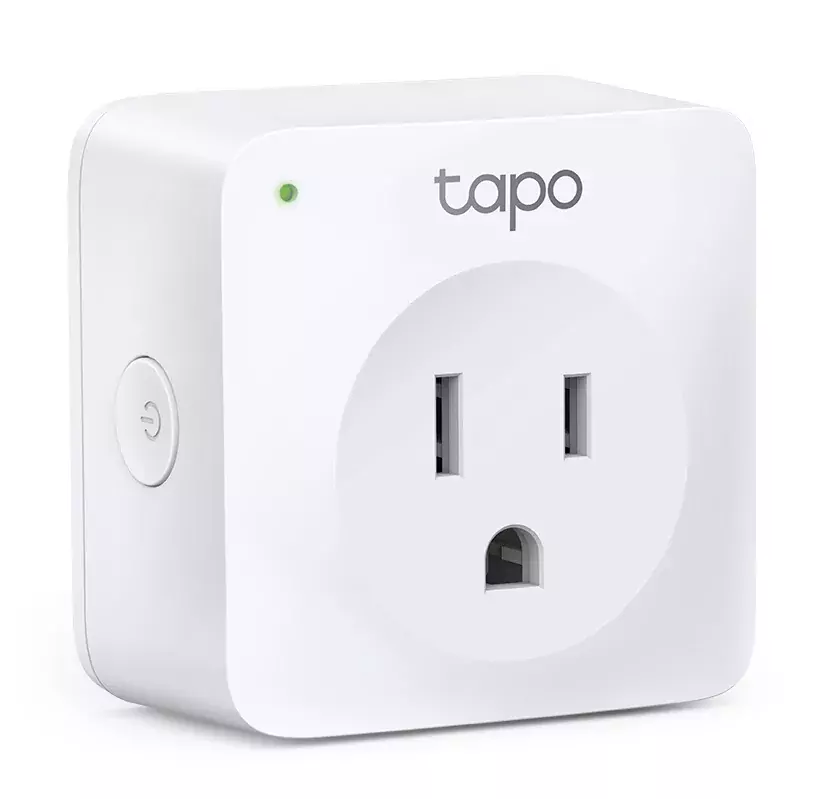 TP-link Tapo smart plug allows you to control your appliances from anywhere by installing Tapo app enables you to preset the timing of switching on and off of your appliances. You can manage your electronics through your voice command as Tapo smart plug is compatible with Google Assistant and Alexa.
This smart plug allows you multiuser access; your family members can control the appliances through their own devices.
| | |
| --- | --- |
| Pros | Cons |
| Compact Design | Uses different apps for Kasa products |
| Multi-User Control | |
| Away Mode | |
Conclusion
Best smart plugs that can power your electronics remotely really make your life much easier. It is a must-have gadget for everyone as you may need it at any time of the day. However, choosing the best quality product is important, and therefore, this article highlights the best products you can have at the best price.